Services
We appreciate your need for the year-round service and maintenance of your prized chemical facilities, and hence offer you our 360° Lifecycle Services that ensures that your plant is operated optimally on sustainable basis and upgraded / retrofitted to meet the evolving operating environment / conditions, and always in the best of health.
Available throughout the Lifetime of your asset, our Lifecycle Services portfolio is available round the clock and backed by our Process / Technology & Engineering expertise that has vast experience in Concept to Commissioning and Operating phases of the plants.
Our portfolio :
Revamps & Outages
Over the course of time, demands change. In order to meet these changed demands,we offer you custom-tailored revamp solutions.
Analysis, Engineering and Manufacturing

Plant status and environmental analysis and assessment
Feasibility studies
Basic, front-end and detail engineering
Manufacturing of individual equipment
Plant Improvements

Technology upgradesCustom-tailored revamps and retrofitting solutions
Debottlenecking through capacity extensions
Efficiency enhancement through modernization and upgrades
Emission reduction
Safety and integrity upgrades
Reliability improvement
Revamps Execution up to EPC
Execution of complex revamp and outage projects
Execution of EPC revamps projects
Custom-tailored risk and profit sharing models
Turnaround Management
Management of plant turnarounds
Field & Workshop Services
We offer you local assistance when it comes to overhauling spare and wear parts, or when maintenance and servicing is needed.
Technical studies
Process & System improvement studies
Energy Audit for improvements
Due diligence for performance improvements and modifications
Health assessment for plant relocation
Utilization of technology experts within thyssenkrupp's global network
Field services
Safety Audits – HAZOP studies
Decommissioning & inspection of cryogenic tanks
Operator & Maintenance Training Courses
Customer training for all areas of thyssenkrupp portfolio
Utilization of product experts within thyssenkrupp's global network
Inspection & Expediting services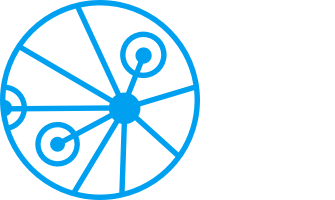 Parts & Supply Management
We are the experts when it comes to the supply of spare parts for your plant – over the entire lifetime, at the right time and with the right quality.
Proprietary equipment & Spares
Electrolyser cell elements
Spares for electrolysis plants
Spares for High pressure valves
Spare Parts Supply
All spare parts and components for your asset in OEM quality
Always state of the art technology with guaranteed functionality
Attractive frame contracts and supply agreements
Advanced Parts Solutions
Engineering and manufacturing of individual spare parts
Individual solutions in regards of quality and performance
Asset Management
We offer you a holistic asset management approach in order to reduce the overall operating expenses of your plant.
Consulting
Evaluation and assessment of effectiveness and efficiency
Process mapping and gap analysis
Derivation and supervision of improvement measures
Technical Guidance
Implementation of improvement measures
Technical improvement of existing machines and components
Strategic analysis and future planning
Improvement of processes and procedures
Operation & Maintenance Contracts
Complete or partial take-over of maintenance and/or operations activities
One-stop operation and maintenance solutions including (optional) parts and consumables
Custom-tailored business models focusing on a win-win situation